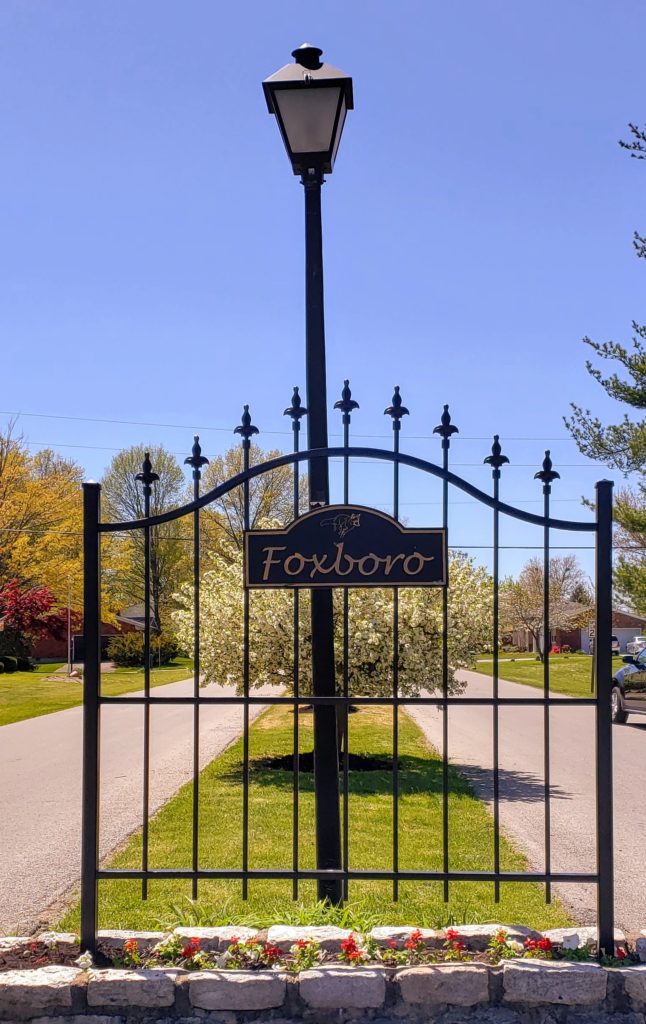 Welcome to the Foxboro neighborhood! Foxboro consists of 370 homes on the east end of Louisville, Kentucky. Located off of Dorsey Lane, Foxboro is a great location close to shopping, dining, and all kinds of entertainment along Shelbyville Road and Hurstborne Lane. Foxboro is also located near a number of beautiful parks and is filled with mature trees and wooded areas. We believe that Foxboro is a great place to live, so whether you are looking for a new home or you are already part of our community, we want Foxboro to be a place you are proud to call home!
Foxboro Neighborhood Communications
Foxboro has a Facebook page that will be used to share information about the Foxboro neighborhood. The page is available at this link.
We also have a general email to be used for communication.  If you are not receiving these communications, please send us your contact information at [email protected]. Thank you!
Dog Ownership
Many in Foxboro own dogs and most of us consider them part of our family.  Please remember that pet ownership brings responsibility, too.  As a pet owner you are responsible for cleaning up after your dog – this includes the street, private lawns, and common areas.  Also, please do not leave your dog outside barking all day. A constantly barking dog is distressing for both your neighbors and you dog.  Please be aware of Metro Animal Services regulations and requirements for the health and safety of your neighbors and your pet. As a pet owner you may face fines and even criminal charges for violating these regulations.
Crime Alerts
Foxboro residents often report criminal activity, particularly property crimes, to the Board. While we are glad to know about these incidents, please report all non-emergency suspicious or criminal behavior to LMPD at (502) 574-LMPD (5673) so they can assist you and track problems occurring in the Foxboro neighborhood. Also please take precautions against becoming a victim by using security lights and locking your car, house, garage, and gates.
Here's a link to LMPD's crime mapping site
Contact